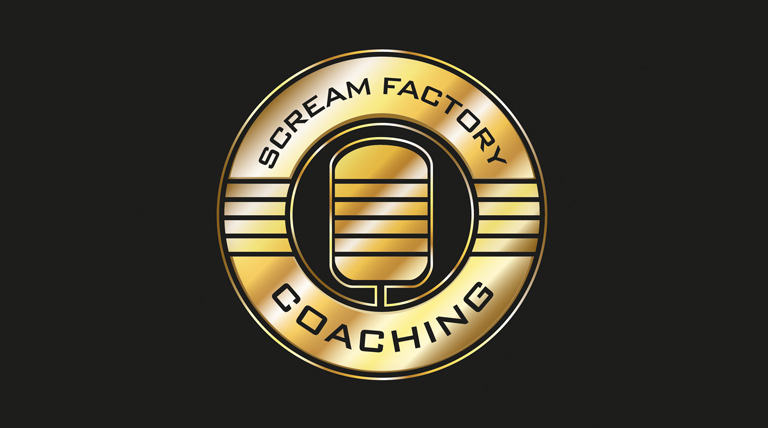 Hallo Ihr Lieben, es weihnachtet bald wieder!
Auch in 2018 bieten wir Euch unsere Gutscheine für Gesang, Sprache, Performance, Workshops als ideales Weihnachtsgeschenk. Sie helfen beim "Reinschnuppern" und sind außerdem für Fortgeschrittene und Profis perfekt zum auffrischen vorhandener Skills.
Unsere Scream Factory Gutscheine gibt es für Einzel- als auch für Gruppencoachings. Mit gültigem Gutschein kannst Du außerdem kostenfrei unsere wöchentlichen Scream Factory Chorproben besuchen.
WorkshopABOS (Workshopangebot unter "Coachings") können ebenfalls per Gutschein verschenkt werden. Gutscheine sind ab Kaufdatum bis Verbrauch gültig, jedoch nicht auf Dritte übertragbar.
GUTSCHEIN PREISE: AuditionGutschein 1 Std./€50,-, SchnupperGutscheine 3 Std./€150,-, 5 Std./€250,-, 10 Std./€490,-. Alle Gutscheine sind für Gesang, Sprache, Performance oder Workshops nutzbar.
Beim Kauf eines Gutscheins zwischen 01.11. – 24.12.2018 gewähren wir 20% WEIHNACHTS RABATT.
Auf Facebook, https://www.facebook.com/TheVocalCoachingFamily , findest Du uns mit allen unseren aktuellen Aktivitäten.
Scream Factory vouchers for singing, speaking, performance and workshops are an ideal Christmas gift. Also perfect for advanced and professionals to brush up their skills.
Scream Factory vouchers be used for single lessons and group coachings. You also have the opportunity to join our weekly Scream Factory choir. For workshop subscription-vouchers (check our offers on our website) can also be used as a gift for somebody special.
Voucher fees: audition-voucher 60min./€50,-, tryout-vouchers 3x60min./€150,-, 5x60min./€250,-, 10x60min./€450,-. All categories are valid for vocal lessons, speaking lessons, performance coaching and workshops.
If you buy a voucher between 1st of november and 24th of december, you get 20% off.
Please also visit us on Facebook, https://www.facebook.com/TheVocalCoachingFamily , we always keep it up to date and  love to network with.